Lansinoh Nursing pads, I ran out yesterday and had to use gerber ones. . .they suck.
Boppy Pillow! Even though mine is a hand me down, Thank you Kaylynn I'm glad to have it, some day I want to buy my own new puffy one.
Best Dang DVD Ever Made! Thank you again Sarah, not saying Cody is a fussy baby but ever since we started swaddling him hard core at night he goes 3-4 1/2 hours at a time sleeping, sometimes 5 and once he did 7!
HOOTER HIDERS! It's soooo nice, if you don't have one I highly suggest it, especially when first learning to nurse, I can't imagine trying to juggle a blanket over my shoulder.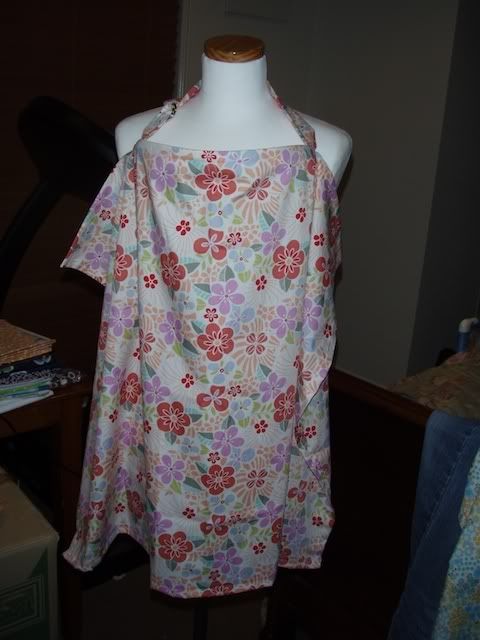 Soothie Binkys. Thank you Theresa, Cody love's his binky and when he's fussy Mom loves it even more!