This is a list of the top ten things I will miss the most about Boise. These are in no specific order (favorite to least favorite).
10. WINCO- I didn't love this store when I first shopped there. BUT I LOVE IT. L O V E I T. Especially lately, I've been all over the bulk section. cheap Cheap CHEAP!
9. Boise Temple- This is another thing I didn't love at first. Of coarse I LOVE the temple, but I thought it was kind of ugly as far as temples go. Now I don't like going to other temples because this one is just the right size. Plus we were sealed here.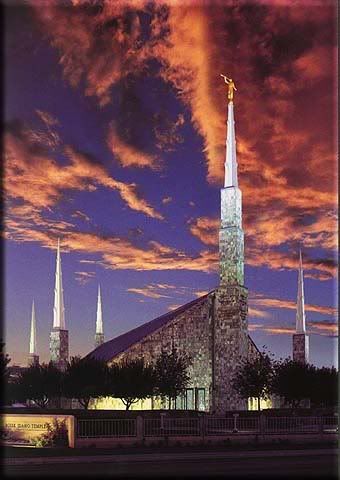 8. Friends and Family
I had a lot of pictures to choose from, but decided not to post any. I don't want to name name's just in case I accidently leave someone out. Thank you everyone, for everything.
7. Bicycle Friendly- I always make fun of hippies, but I do enjoy a bike friendly city! It's so nice. I'll miss it greatly.
6. Mild Winters-I very very much enjoy the fact that winters in Boise are mild. I don't really snowboard, or do any winter activity's out doors. So it is nice that when I do leave the house I don't have to endure the weather.
5.BOISE. . . . STATE!- I really prefer going to the basketball games, but I do enjoy having a team to cheer for.
4. Ice Cream Trucks- We lived in SLC last summer and didn't see a single ice cream truck. A few times while we were golfing I swore I heard one in the neighborhood near. Which immediately made me start searching my pockets for change.
3. Our Sweet Apartment- Never before have I lived in such a sweet apartment. It's just the right size. I know we can't stay here forever because eventually we would out grow it. But for now, it's amazing. I don't think I've had a single complaint about it, well except for our upstairs neighbors, but that's what comes with living in an apartment. Plus it's cheap cheap cheap.
2. Close, yet far- I've very much enjoyed the location of Boise. It seems to be just close enough, yet just far enough away from everything. Does that make any sense?
1. Familiar- when someone gives me directions, I know where to go. I am familiar with locations, street names, ect. It's taken me a L O N G time to get to this point. When first moving here, I would leave to get a drink and it would take me an hour to get home. Sigh. I'll sure miss this place.