than finding a friggin sweat headband for 3 bucks at ROSS!

Cody's HUGE gap! I love it......
don't mind the 'bats in the cave'
Michael Strahan would be so proud.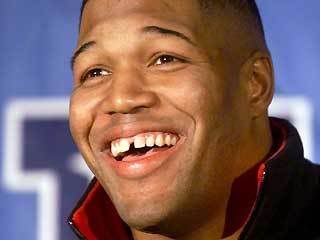 My friend Kasey showed me how to make this
adorable
hair clip!
NOTHING IS SWEETER!
Than fitting into your wedding dress after 3 1/2 years and a baby.
Do I look awful? Yes, I just woke up, after reading a post a fellow blogger did on her fitting into hers, I gave it one more shot and it zipped!
I promise the rest of that would have zipped, I have T rex arms and a tight shouldered dress.
I love the mornings when Cody and I stay in our jammies together.
sweet vintage earrings! Thank you Kaylynn, and they even clip on.
Nothing could be sweeter than finding your son like this after his mid morning bottle.