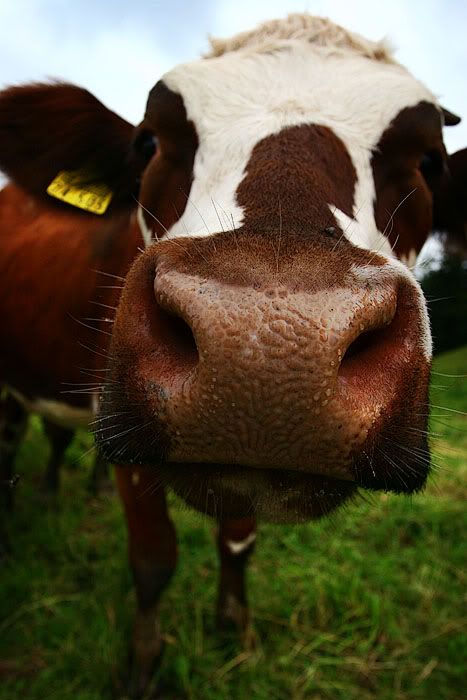 It's true! This post may be
TMI
for some of you, but really, some of you will say "OH!
I know!
". I have been weaning Cody from nursing. It's been a long process, I mean you start off at what like 12-14 feedings a day!
When we moved down to Utah, he was at like 4-5, with no teeth....then DA DA DAH! He started biting! When it was only 1 tooth, it wasn't so bad, then he popped like 800 in a day, and it was HORRIBLE. My doctor told me to "yell loudly and shocked him, then put him down and don't feed him again til the next feeding", didn't work for crap. My Mother in law told me to flip him in the cheek. I did it a few times, but seemed to get no results. One day....he got me good, I was mad and flipped that kid hard...plus I have acrylic nails...he cried and I felt bad. That day I started formula supplements.
He would nurse 3 times a day. 2 in the morning, once at night. I noticed a pattern, he was only biting at night, so about 2 weeks later it was down to 2 in the morning, 2 bottles at night. Well, he's 35 days away from being a year. He eats table food no problem, but I still give him 8 oz of formula a day. GASP.... What would laleche say!? I don't care, how's about that!
The reason for me telling you this is that last night was a DOOSIE. 2 days ago is when I got down to one feeding, my left nippy (nipple for grown ups) split! It had 2 scabs on it. I cringed. My right boob did okay, engorged as usual in the morning, but didn't affect me. Last night the left one......it freaking hurt! I woke up with a clenched jaw...and a lumpy softball in my bra. I kept elbowing Kevin saying "I can't sleep.....honey my boob hurts......Kevin! My boob hurts!" he as well couldn't sleep. I finally got up and tried to relieve myself (I don't own a nursing pump) so I was hand pumping...and got almost nothing, but noticed it looked like I left my car keys underneath my boob. Excellent.
I got pissy and took some tylenol, made a rice sock, warmed it and went back to bed. That worked great, until I noticed how worn those socks were...I got rice flakeys EVERYWHERE! I hate crumbs in the bed. You can call me "Princess and the Pea" Crumbs are a NO NO! I ended up going to the couch around 5-6 am, and sleept about 3 hours last night. Yay for weaning.
I have to say I loved nursing. Once I got the hang of it. I really did. It was very bonding, helped me shed the weight, and it was a pride thing.... like I couldn't push out my kid...but I survived nursing!