I have lived 23 great years and have never tried Nutella. I tried it today. DE-
freaking
-LISH! Seriously. I cut up an apple and had some to dip in, then licked the plate clean. 2 thumps up!!!
And of coarse we are all mourning the loss of our first dirty dancing love Patrick Swayze.
"I've had the time of my life....... and I never felt this way before, yes I swear it's the truth and I owe it all to you!"
SIGH..... I'll never forget those sexy swinging hips my 10 year old eyes laid on.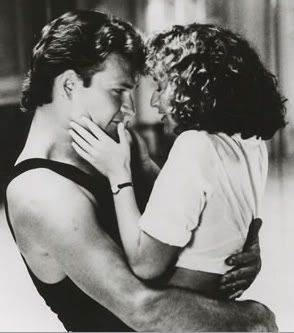 The End.