As much as I love me some Edward Anthony Mason Cullen.....
Who doesn't love them some Jim Halpert!! Seriously, this guy is so cute.
Even my Mom has a BIG crush on him.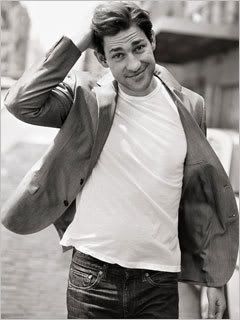 As well as the office, I'm proudly displaying my "I heart Jim" magnet...
And our
FAVORITE
sign in the house.....
Kevin and I also made a pretty good Dwight and Angela for Halloween the year before last...
I can't wait to see the Halpert baby!